Team France Bocuse d'Or

de Buyer, partner of
the team france bocuse d'OR
The team France wins the Bocuse d'Or 2021 with the AFFINITY collection.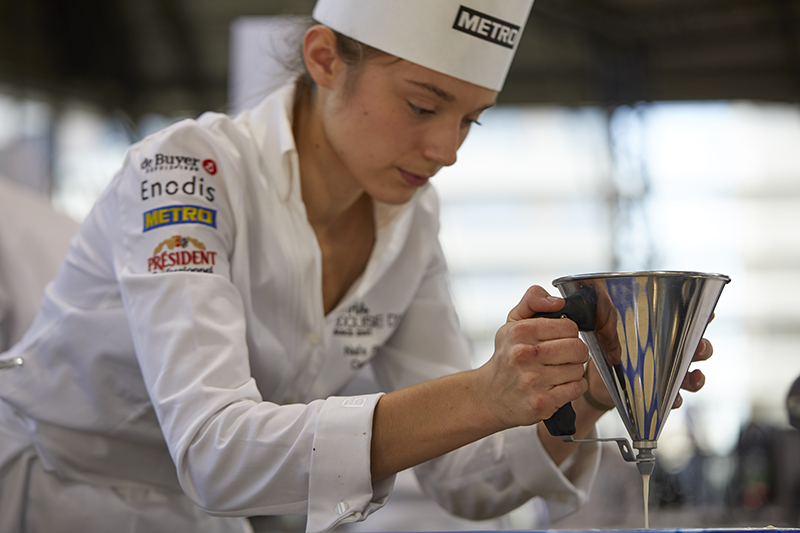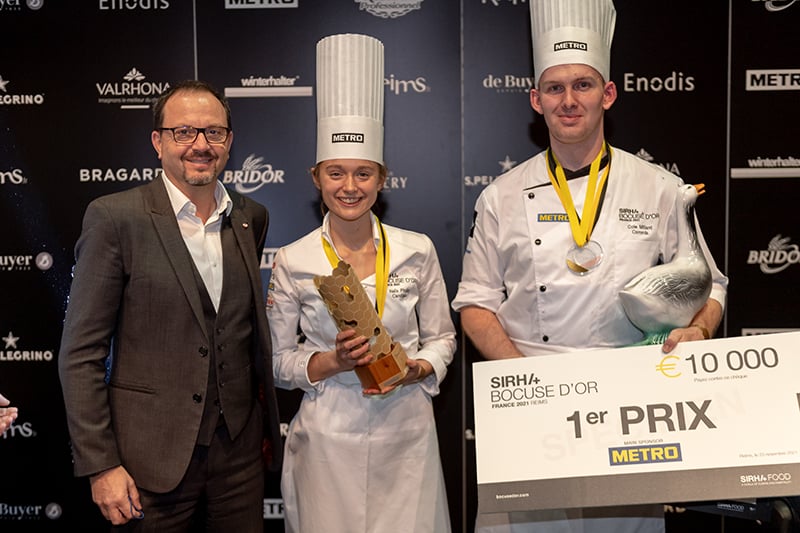 Naïs Pirollet wins the FRENCH selection for the Bocuse d'Or 2021 and becomes, at only 24 years old, the first woman to represent France in this competition. 
En 2020, she will join Team France in the race for the Bocuse d'Or 2021, alongside chef Davy Tissot. A unique and enriching experience!
Naïs Pirollet follows in the footsteps of her Chef trainer by winning the French selection against 5 other selected competitors. This achievement celebrates the values of audacity, creativity and solidarity of a new generation of chefs determined to be part of the revival of the gastronomic scene.
Since the beginning of the competition, Cole Millard has accompanied the French candidate of the Bocuse d'Or 2023, as the official commis. The pair is coached by chef Tabata Mey.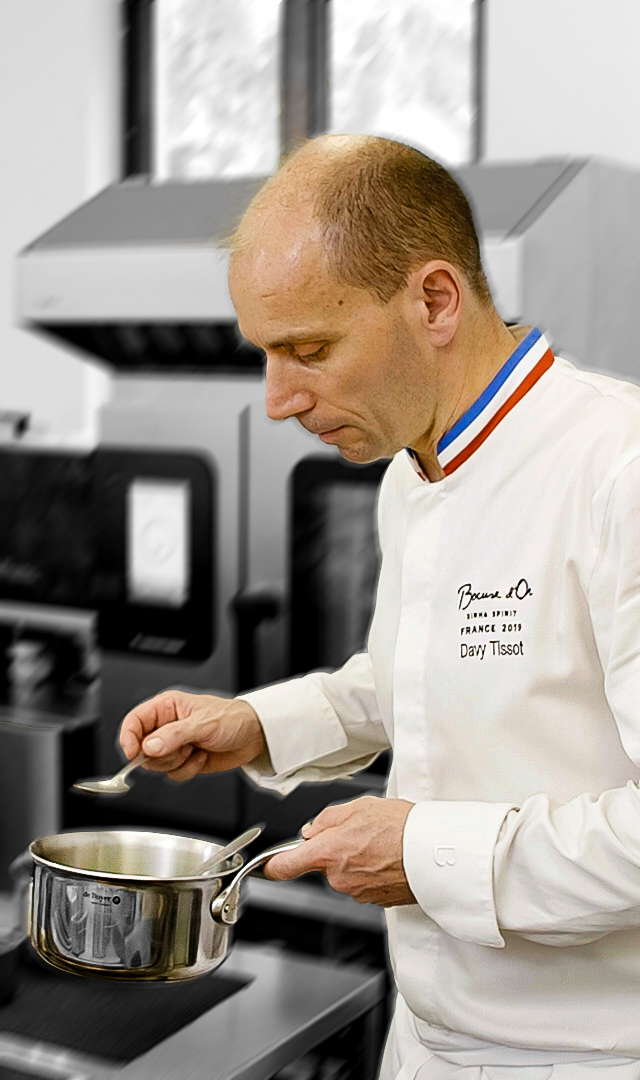 Ever since France was selected for the Bocuse d'Or in September 2019, de Buyer has helped Davy Tissot and team France to prepare for the 2021 edition of the Bocuse d'Or.
Supported by Team France, chaired by two-starred chef and 2005 Bocuse d'Or winner Serge Vieira, Davy Tissot has surrounded himself with a team that is as determined as he is and with whom he works at the heart of the Team France premises in Ecully.

Chef Alain Le Cossec, Meilleur Ouvrier de France, supports him on a daily basis to accompany him in his intensive training. Naïs Pirollet, in charge of recipe research and development, brings her creativity with a fresh eye and Julien Dubois, a trained chef and former military officer, is in charge of Team France's logistics as project manager.

The chef Yohann Chapuis, Michelin-starred chef of the Greuze restaurant in Tournus and official coach, the clerks Nicolas Ferrand and Arthur Debray, official commis chef who will be Davy Tissot's understudy in the box, are also valuable and crucial supporters in this adventure.
On Monday 27 September 2021 at the SIRHA, the French chef Davy Tissot, wins the 18th final of the Bocuse d'Or, accompanied by his commis Arthur Debray, and coached by the chef Yohann Chapuis.
de Buyer presents the webseries

Through its 8-episode webseries "Gold Seekers" , de Buyer takes you to meet TEAM France of the Bocuse d'Or.
Follow the team France Bocuse d'Or on social networks