Outdoor
Cook with feet in the grass!
When it's finally summer, we all love to cook outside.
Whether it's on a grill, pizza oven or firepit, people love cooking outside during the best weather of the year.

When thinking about cooking, de Buyer utensils are essential, even for outdoors.
A tight and very Frenchy partnership

DE BUYER teams up with the company LE MARQUIER to complete its line of #OUTDOOR utensils.
La maison LE MARQUIER fabrique avec passion des planchas, des barbecues et des accessoires de cheminée de haute qualité depuis 1971.
Common values naturallyunite the 2 French manufacturers:
passion for cooking & commitment to quality sustainable products designed to share moments of joy with family and friends.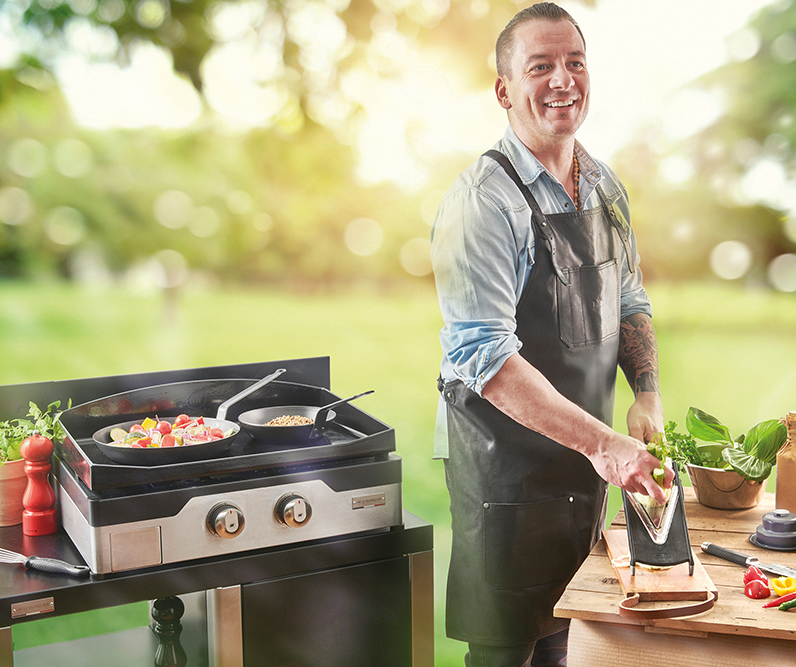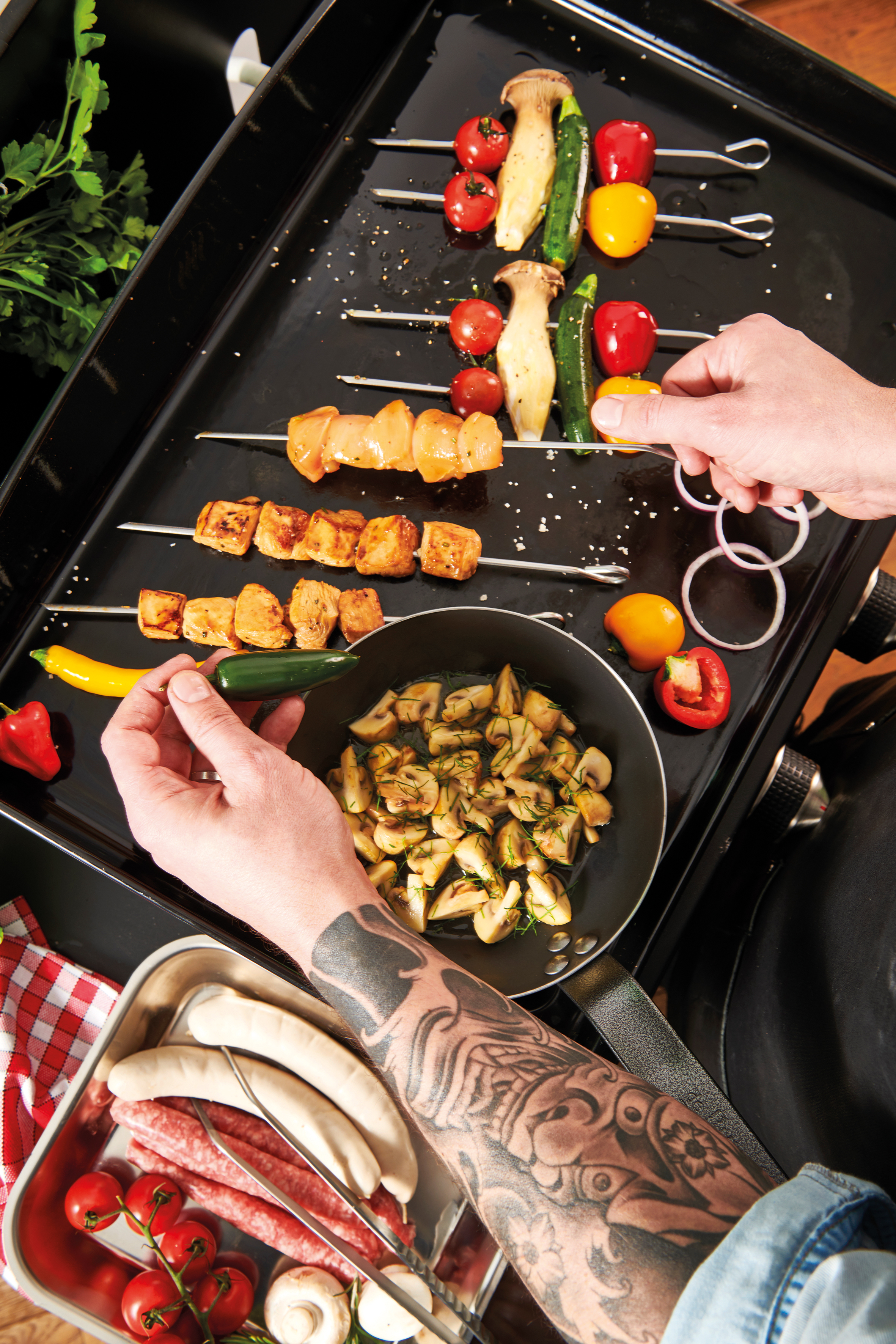 Discover the #OUTDOOR product selection.
de Buyer PRESENTS THE WEBSERIES
Through its 6-episode webseries "Tout Feu Tout Rieffel", de Buyer and Nicolas Rieffel give you some quick and easy recipe ideas for cooking delicious meals, with feet in the grass.
Discover all our #OUTDOOR recipes on our BLOG.