Factory Tour
Learn about our history and our traditional craftsmanship hiding behind your tasty meals, by participating to those tours
USEFUL INFORMATION
Rates : 5€/pers
Free car park
Tour departure at the store
Duration : 1h
Languages : Français;English;Deutsch
SECURITY CONDITIONS
Minimum age required : 12 years
Closed shoes are mandatory as well as covered shoulders
Compulsory identity card
WHEN ?
Due to the current situation, our factory tours are temporarily cancelled
until further instructions. We thank you for your understanding
and will be glad to welcome you  again very soon.
REGISTRATION
TEL.: +33 (0)3 29 30 56 12
Mail : magasin@debuyer.fr
Adresse : 25, Faymont - 88340 LE VAL D'AJOL - France
Groups, associations or schools : contact us.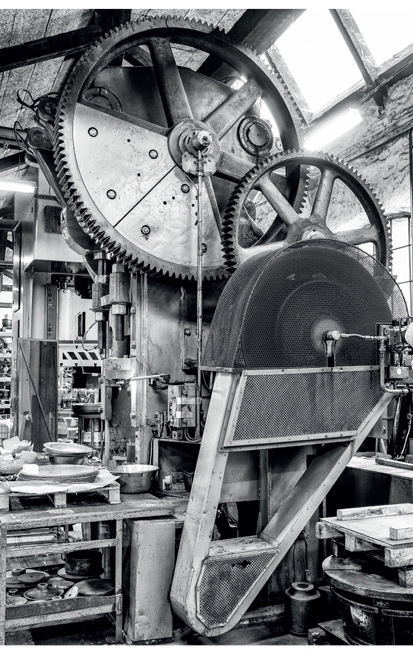 de Buyer company is a member of "France savoir faire d'Excellence", a brand created by  "Entreprise et Découverte" and which promotes the most beautiful company visits.
Entreprise et Découverte is the national association for company visits, which aims to enhance and promote the company visit sector (or know-how tourism).
The award EPV – Entreprise du Patrimoine Vivant – honours the outstanding performance of French manufacturers.

De Buyer, founded in 1830, is a part of French manufacturers' heritages and was given the EPV by the French State.

This award is granted to companies for exceptional and outstanding service and French know-how.