Our commitments
A commitment to making a positive impact.
Making a positive impact on society and the environment whilst contributing to the region's economic influence forms the basis of de Buyer's responsible and committed approach to business. 
We are here in Faymont since 1830, a small village in the Vosges (France). At each stage of design, whether for a product, for a machine, for a building, we always have concern for the envionment in mind, concern for preserving the majestic site in which our factory is located.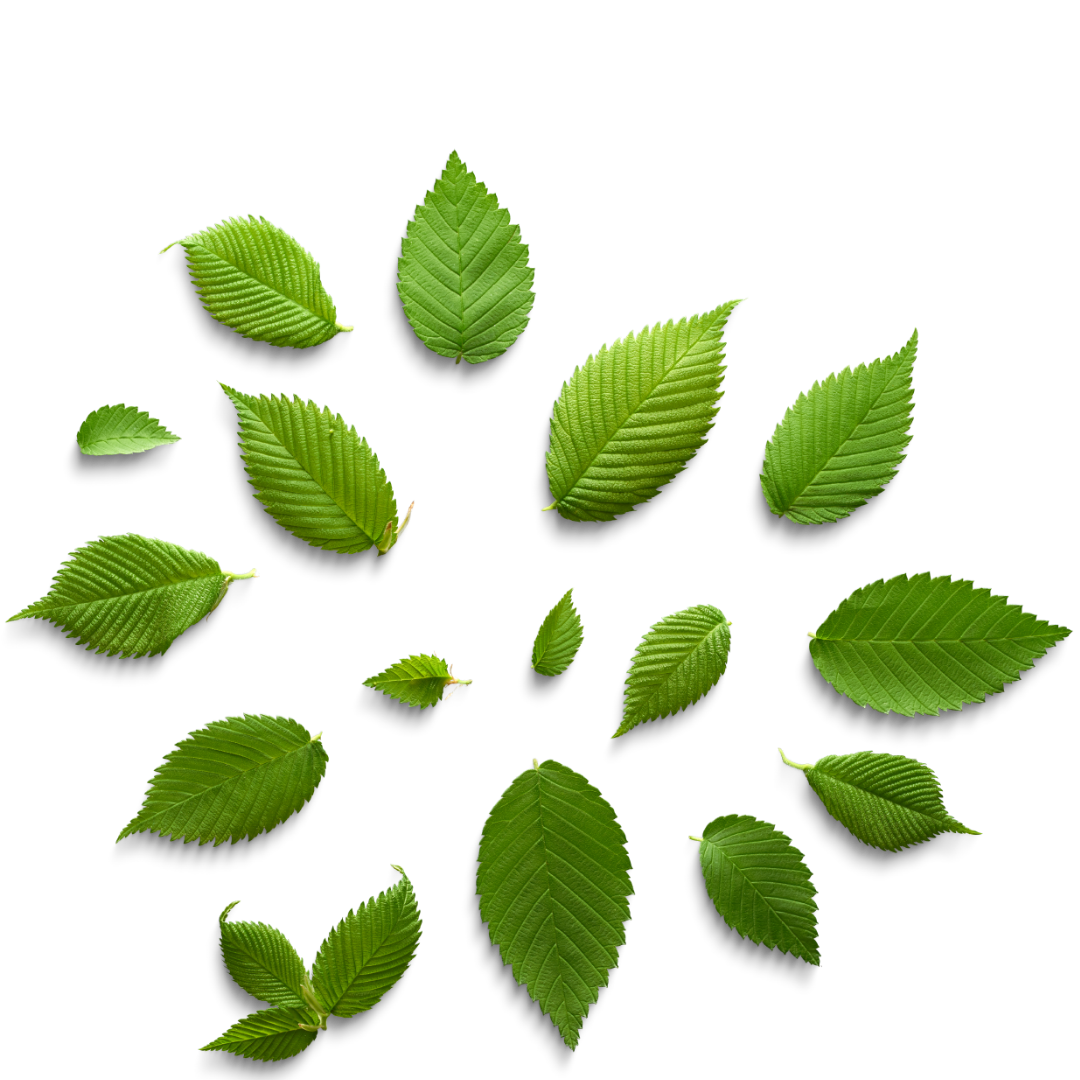 In fact, the philosophy of de Buyer, is respect.
Respect for people, our partners, our customers, our employees, respect for the environment.
Today, de Buyer wants to last a long time, so we must pay attention to everything and everyone.
In april 2018, de Buyer became the first and only French company in the culinary sector to receive the Corporate Social Responsibility (CSR) commitment label at an Confirmed level.
Then in 2022, DE BUYER  obtained the Exemplary level, the hightest level, during its second evaluation.
We have chosen this label from AFNOR Certification to affirm our contribution to sustainable development. This label has strict requirements: over 50 criteria are examined according to the 26000 standard and the UN's Sustainable Development Goals. This is not simply a self-declaration or results from an online questionnaire, the label is only awarded following an on-site evaluation that takes several days and is re-evaluated every 18 months. We provide an independent evaluator with objective evidence of how we manage the social, environmental and economic impacts of our activities. This challenges us and encourages us to improve. Employee representatives, at all levels of our organisation, are interviewed as well as external stakeholders. This label clearly shows the comprehensiveness and consistency of our steps towards progressing. It is also a sign that we have identified our stakeholders and established a dialogue with them to fully understand and respond to their expectations.
" If De Buyer's assessment takes place in 2018, their pre-existing actions will be evident. It is a company with strong, established values and operating principles, despite the change of management. Its integration in the region is clearly part of its roots. It has excellent relationships with local and regional bodies. De Buyer highly promotes the region, the profession and French expertise on an international level. The working environment is essential: workplace ergonomics, the health and safety of employees, no social divides, strong working relationships between employees and managers…The environment is also of great importance, as demonstrated by, for example, the creation of a closed water loop."
Putting together a dish made from fresh produce, supporting local producers and choosing equipment made in France under positive conditions are some of the considerations foremost in the minds of consumers who wish to 'Cook responsibly'.
DE BUYER subscribes to this trend and supports the consumer by providing even more choice and encouraging them to take more of a role in their societal and environmental commitments.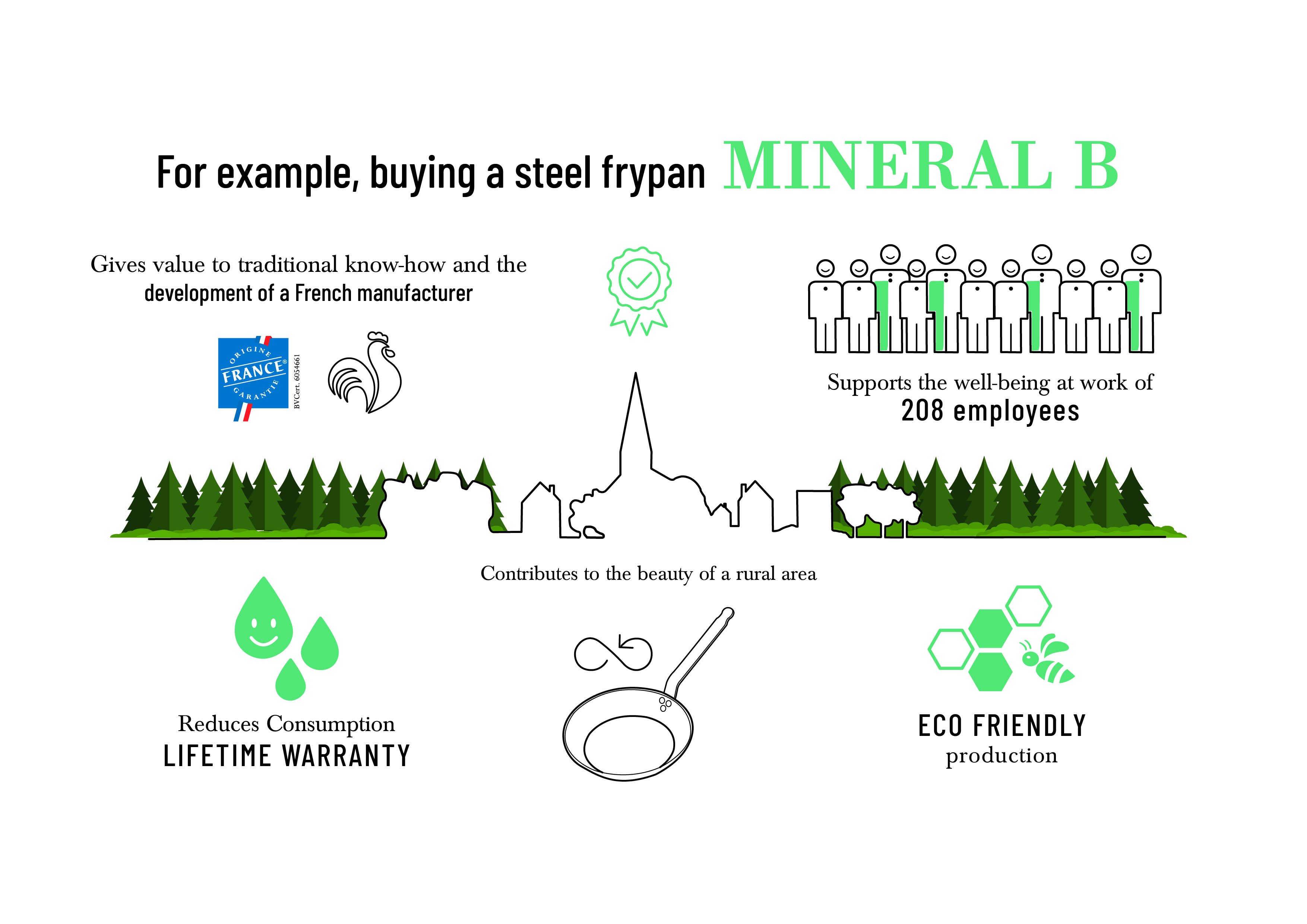 From philosophy to practice.
Safe and sustainable products
DE BUYER'S social responsibility is reflected primarily in its safe and  sustainable products. Designed to last for generations, they are recyclable and made from materials sourced in France or Europe. The company incorporates a consideration of life cycles in its design and innovation processes. Eco-design training is provided to our R&D teams to consolidate this approach.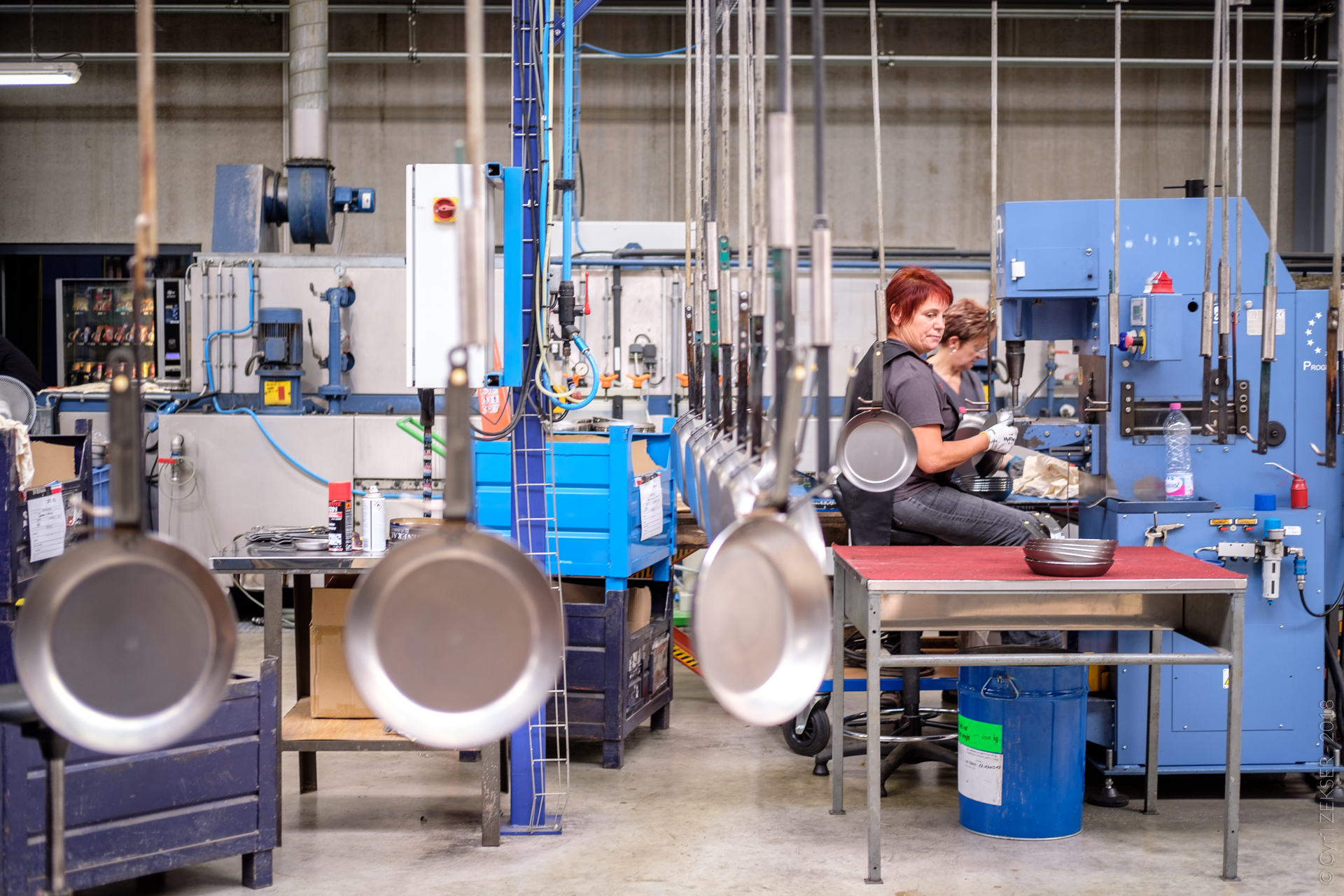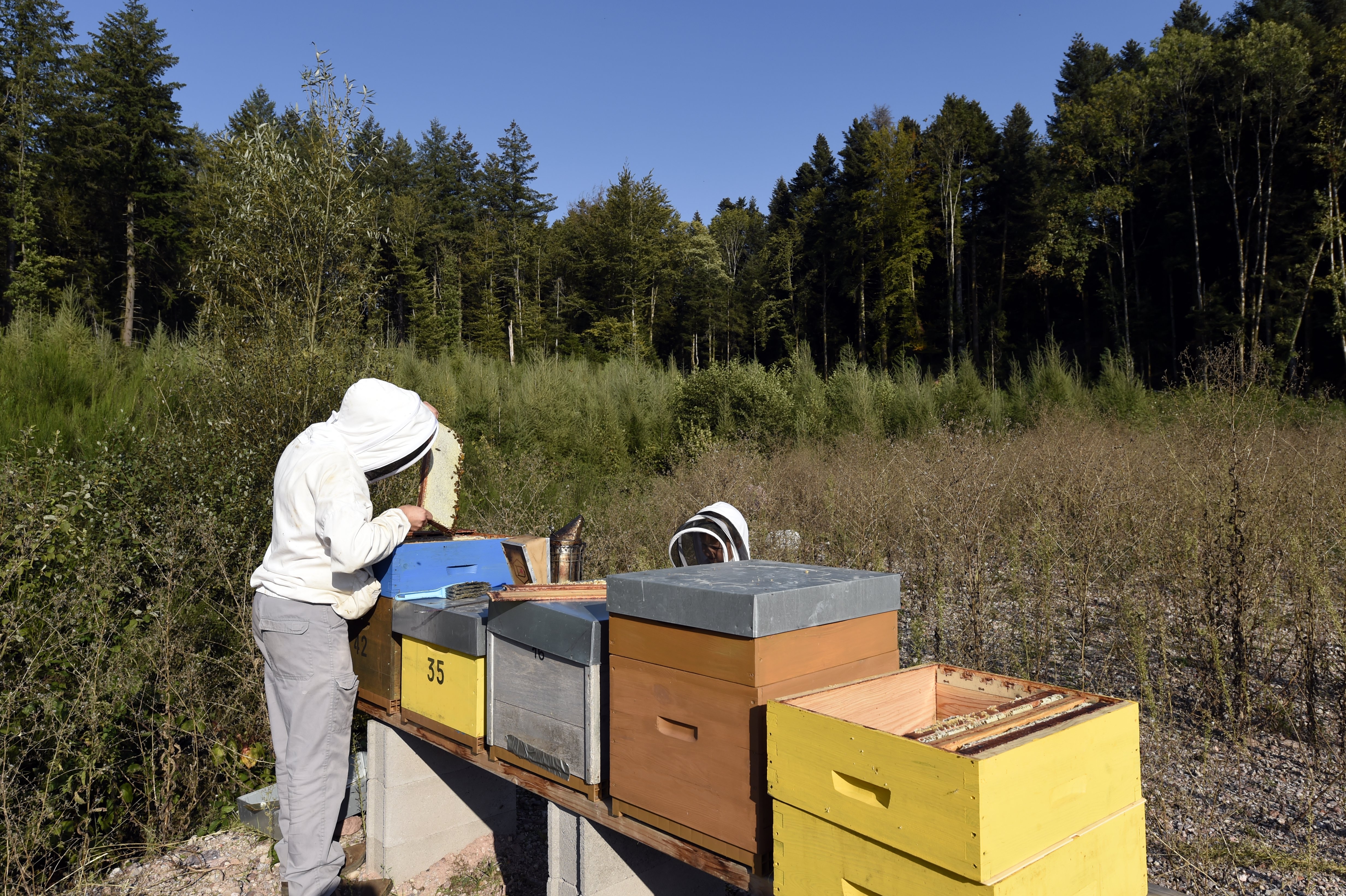 As a nod to the patented MINERAL B ELEMENT, DE BUYER has installed five beehives on a plot near the factory on the edge of the forest. Managed by a local beekeeper and forest ranger with the National Forestry Office of France, the apiary aims to provide a natural space for local wildlife.  A common feature of the Nature Park in which the site is located, bees are pollinators that are essential for the reproduction of 80% of plant species. Contributing to their protection is among the company's priorities. The mountain honey produced by the bees is collected and gifted to clients and employees.
A particular emphasis on water treatment
For 20 years now, our water footprint has continued to shrink. A firm commitment from DE BUYER which takes a specific interest in preserving this natural resource. Consumption has been monitored since 1997 showing a continuous, progressive improvement. In early 2018, DE BUYER reached a new milestone with the commissioning of an industrial waste water treatment plant. This waste water is isolated, treated, purified and reused in the internal network.Today, DE BUYER saves 50% of its water consumption. This also allows us to eliminate road transport of waste water to a treatment plant 200 km away.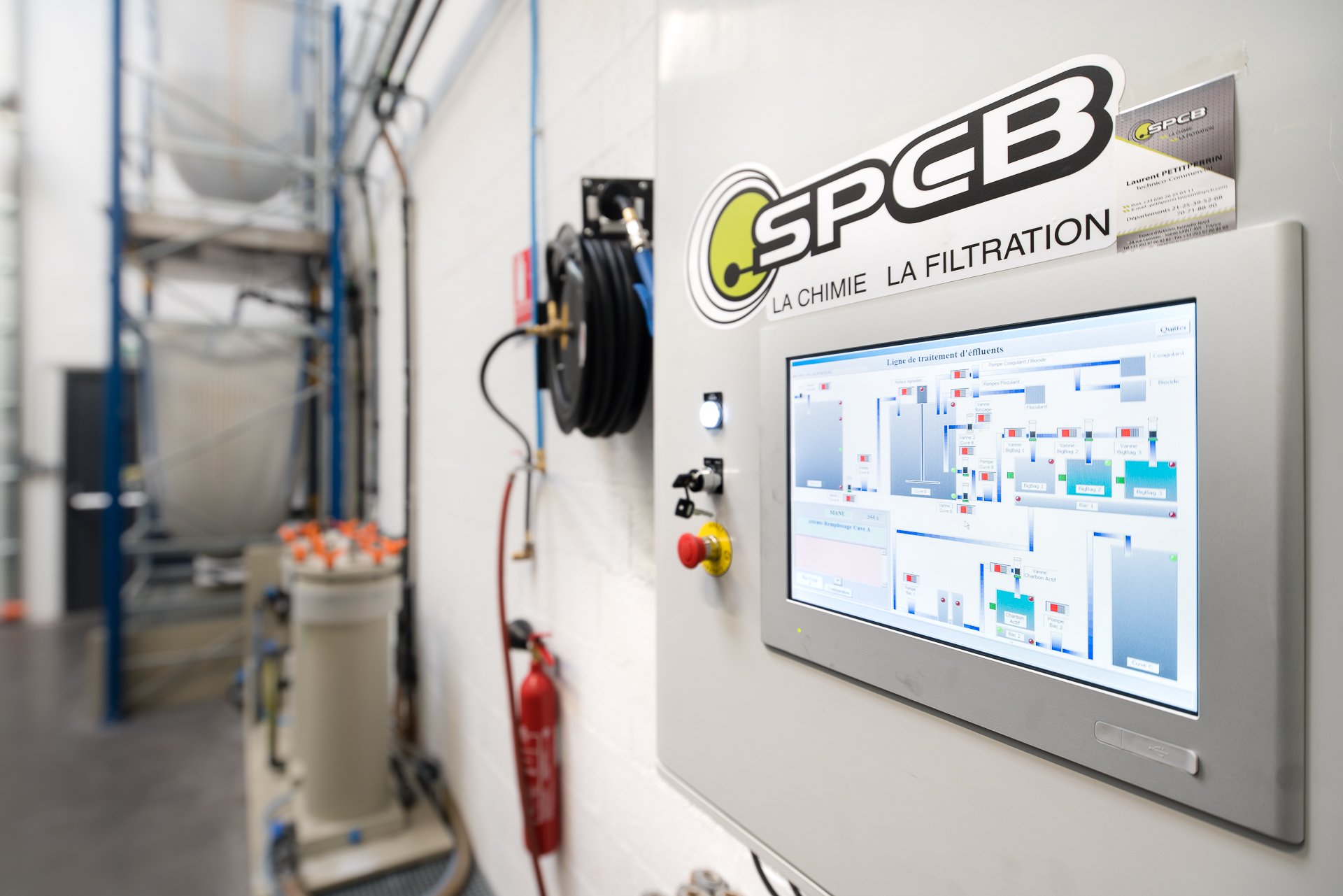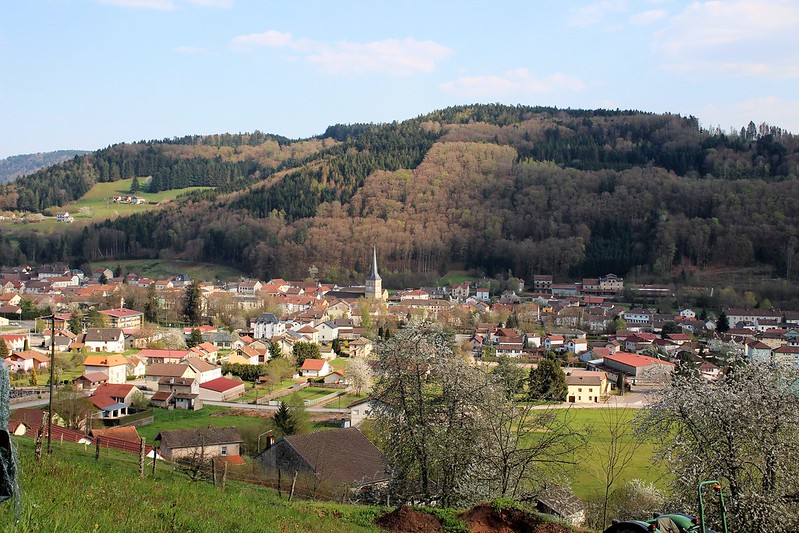 Reforestation of the town
The company de Buyer has pledged €15,000 to its local community, Val d'Ajol, and the ONF Territorial Unit to replant new species on a wooded area damaged by bark beetles feeding on spruces.
In March 2022, 1,400 trees of four different species, which are more resistant to climate change, were replanted in a checkerboard pattern by ONF staff across a 1,000m² plot.
This sponsorship is going to continue.


products with a lifelong guarantee
De Buyer's commitment doesn't stop there...
Every detail has been thought through to optimise environmental commitment:
production waste (stainless steel, aluminium, copper and steel), are sorted and sent to a processing facility,
paper, cardboard, metal, plastics, oils, batteries, cables, wood, printer cartridges, coffee capsules, etc. are sorted then recycled
recyclable boxes are used (with less lamination and fewer black ink prints) for packaging,
catalogues are printed on PEFC certified paper,
new buildings are integrated into the surrounding countryside and historical buildings in old stone have been preserved during the planning process.
prioritisation of local subcontracting
solidarity support from many local, national and international associations
the involvement of staff in a CSR approach
creation of new buildings equipped 30% with solar panels
zero plastic approach
implementation of a tool for measuring 21 pollution molecules, thanks to bees
on the way to the Usine Excellente label